Under my own initiative I organised and ran a 28 country study on climate change. The survey questions were entirely my own, and I also arranged exclusive coverage in the Financial Times. The results were released in the run up to the 2019 UN Climate Action Summit.
One of the key findings was the extent to which people around the world believe in climate change and the extent of man's contribution to it.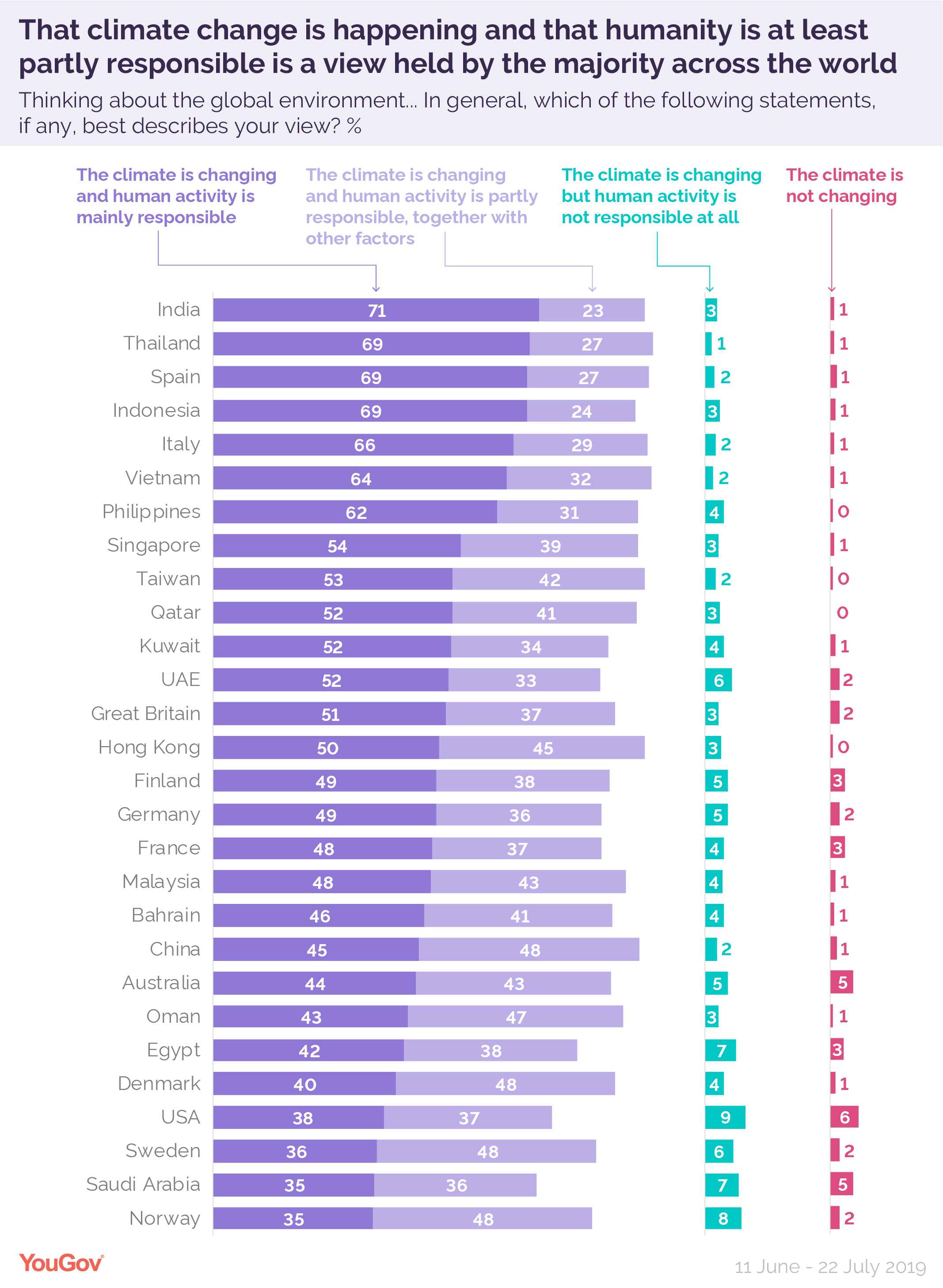 Among other things the survey also uncovered how sizable numbers of people believe that climate change is set to bring about mankind's extinction.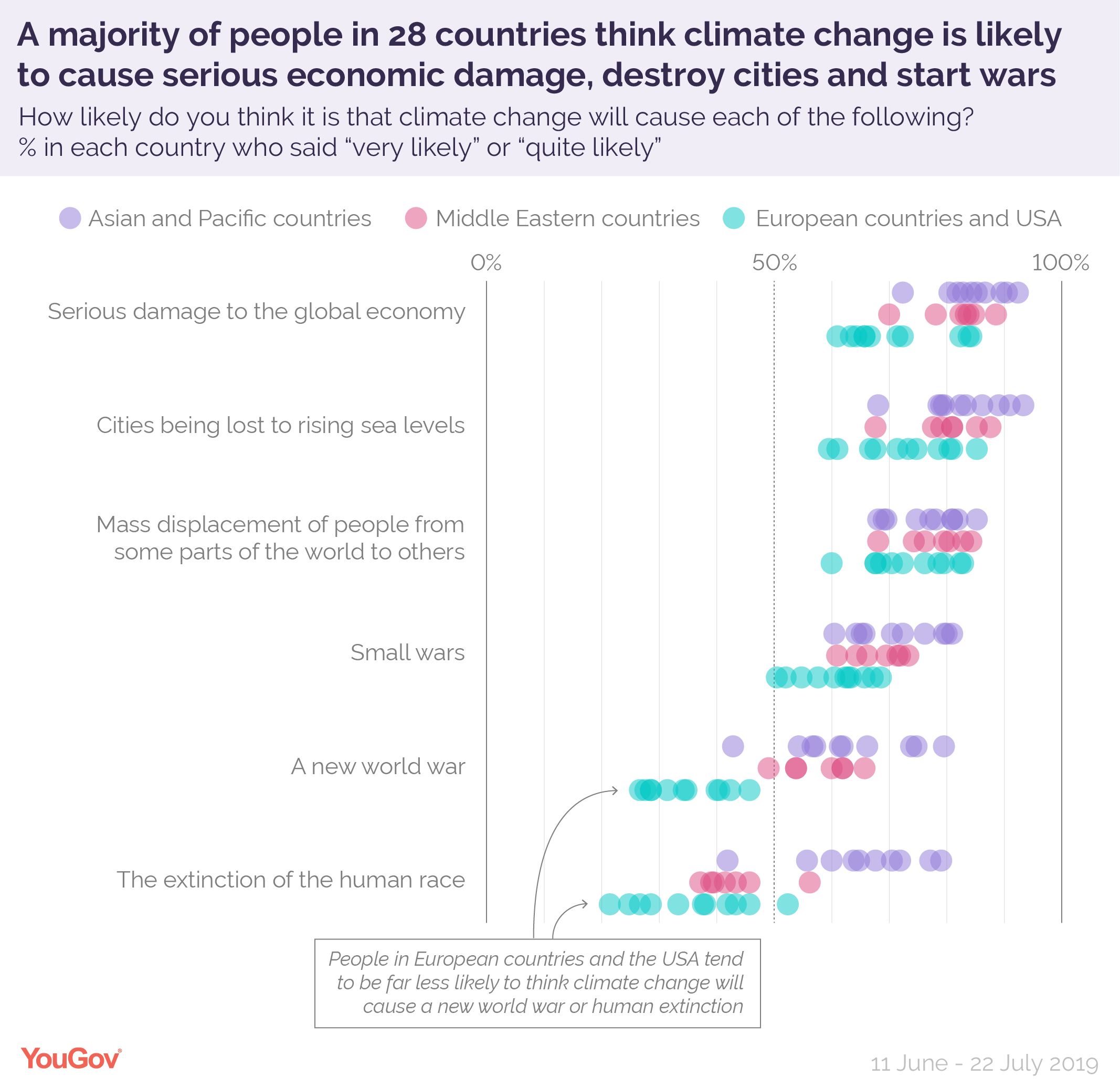 Read the full article on the YouGov website: https://yougov.co.uk/topics/science/articles-reports/2019/09/15/international-poll-most-expect-feel-impact-climate