I took a dive into the mindset of Conservative party members and revealed how utterly the Brexit process has subverted traditional loyalties and reshaped political priorities.
The most striking finding was that Tory members would rather see the UK break up, the economy badly damaged and the Conservative party itself destroyed rather than let Brexit slip through their fingers.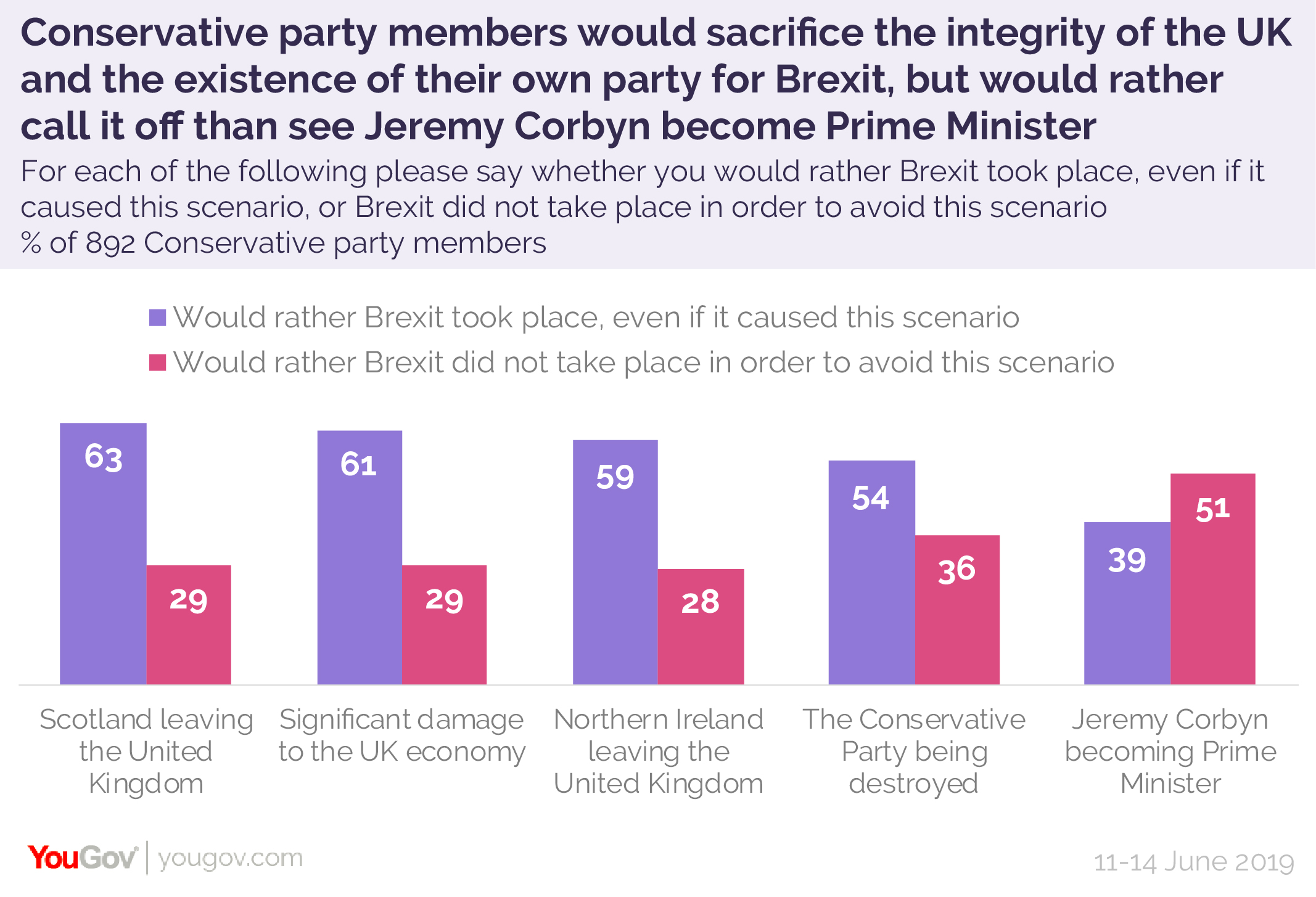 The findings dominated political news and the thrust the potential break-up of the Union as an issue into the Conservative leadership contest, with both candidates having to respond to the findings.
Read the full article on the YouGov website at https://yougov.co.uk/topics/politics/articles-reports/2019/06/18/most-conservative-members-would-see-party-destroye