It's always nice when a previous piece of work suddenly becomes relevant to the news agenda. Just over a week after publishing my study of attitudes to different energy sources the government announced that it was putting a hold to fracking until such a time as evidence could be provided that it could be conducted safely.
I spoke to Radio 4's PM program about the results.
The study found that just 14% of Britons have a favourable view of shale gas, making it even less popular as an energy source than coal.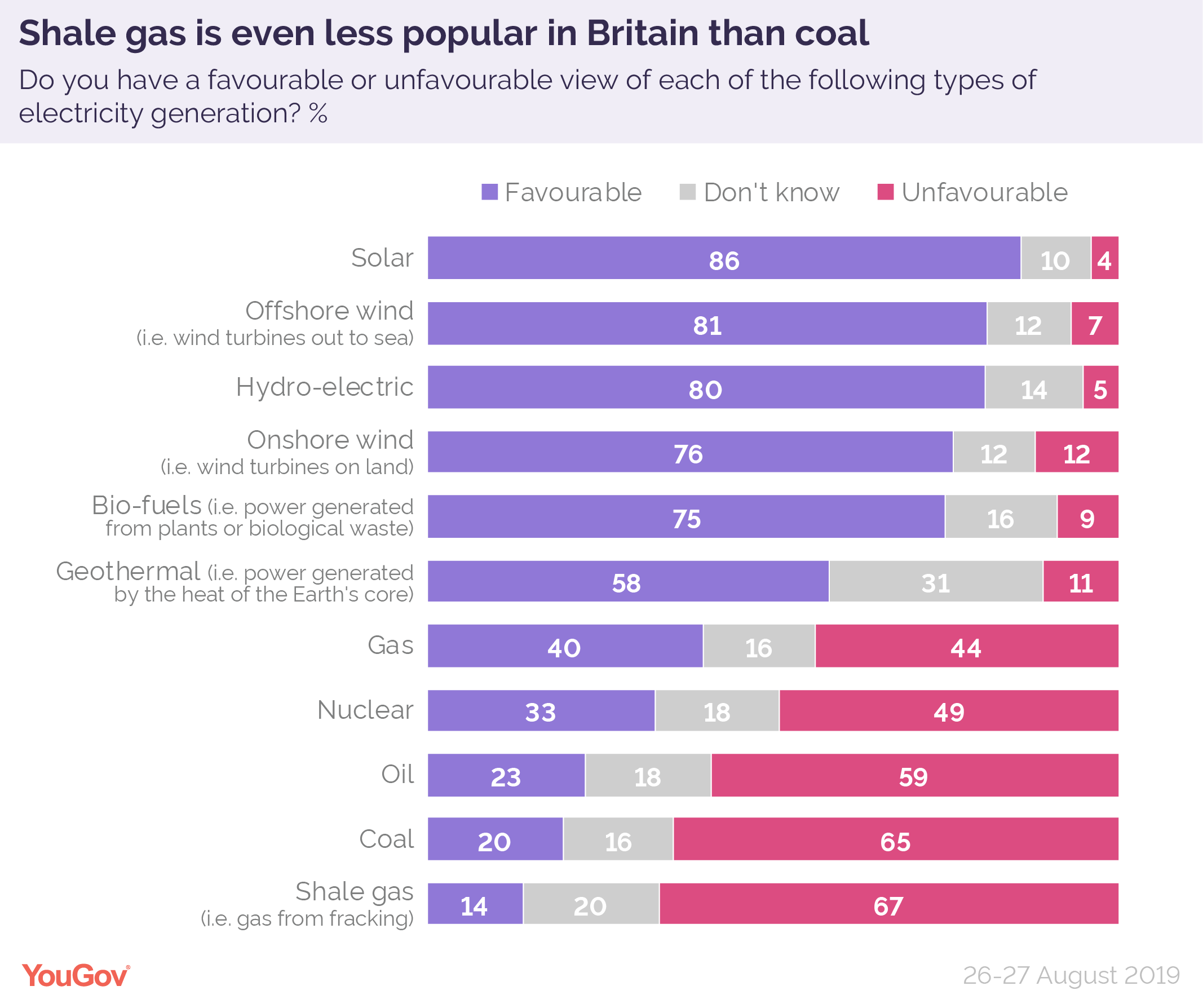 You can read my full article on the YouGov website: https://yougov.co.uk/topics/science/articles-reports/2019/10/21/shale-gas-even-less-popular-uk-coal