Months prior to the Brexit Party's eruption on to the political scene, an article I wrote for YouGov demonstrated that the most fertile ground for a new party seemed to be on the Brexit-supporting right, rather than the liberal centre left as is often supposed.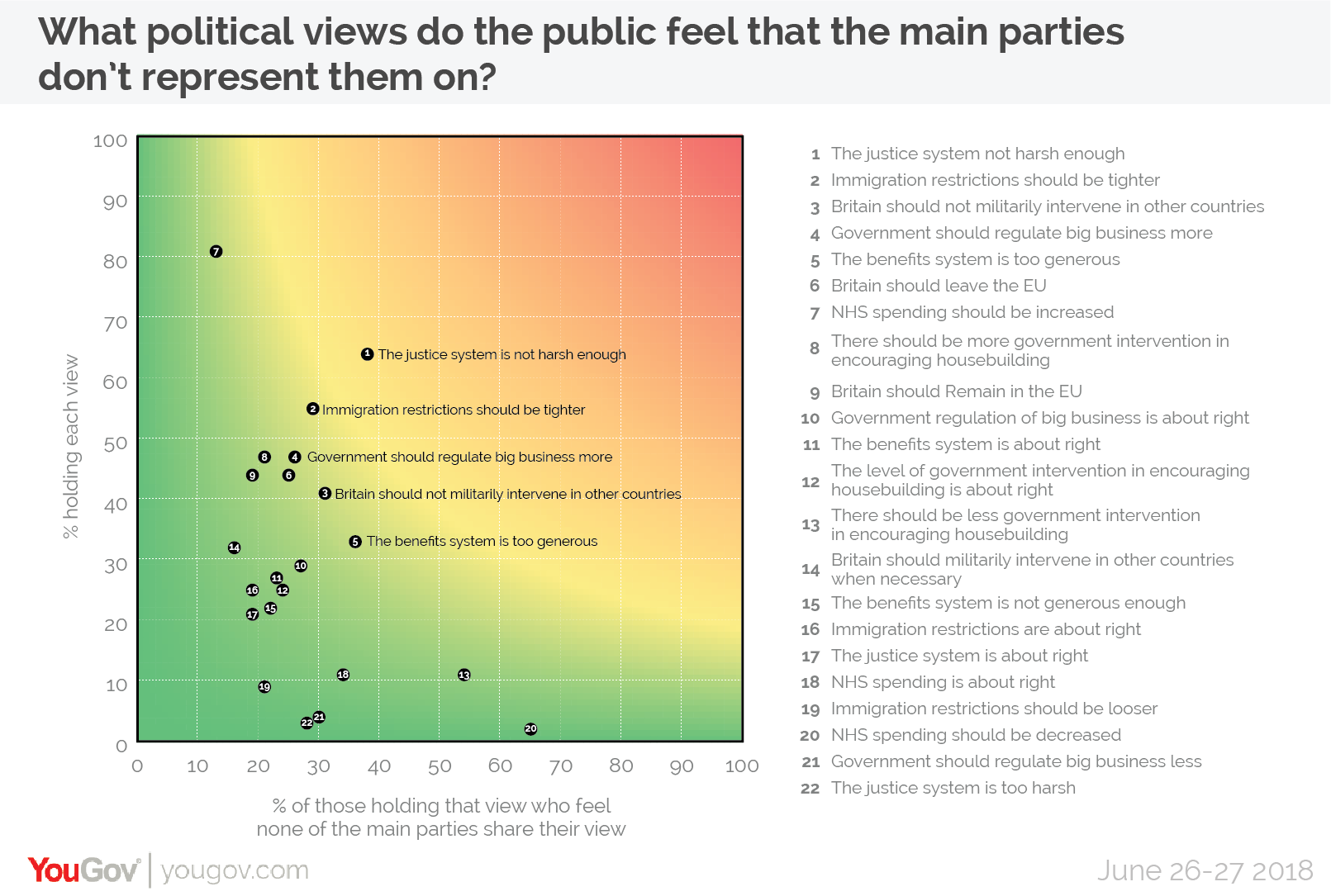 The article examined which political views the public hold that they don't think political parties represent. Coming top was the belief that the justice system is not harsh enough: 64% of Britons hold this view, of whom 38% believe none of the main parties share their view on the matter (meaning that 24% of all Brits feel this way).
The results also showed that Conservative and Leave voters were more likely to feel main parties didn't represent their views than their Labour and Remain-voting counterparts.
You can read the full article on the YouGov website: https://yougov.co.uk/topics/politics/articles-reports/2018/08/01/where-most-fertile-ground-new-party